Downtown LA Artwalk Artists & Vendor Booths
by
artsquarela
, posted 01/24/12 23:53:47
category » artwalk dtla
The ART SQuare is located in the best location of the Art Walk core and produced at the historic SPRING ARCADE! The building is rectangular in plan, the structure extends through a city block, from Broadway to Spring Street and is INDOOR/OUTDOOR! The towers and interior arcade elevations are designed in a Beaux-Arts style with Spanish Renaissance Revival detailing. The dominant feature of the three-story base of the building is the decorative terra cotta arch forming the arcade entry. This arcade extends from Spring Street to Broadway and consists of a ground floor level and two mezzanine levels covered by a low arched skylight. Premium Vendor Booths include: WiFi, Electricity & Reserved Parking!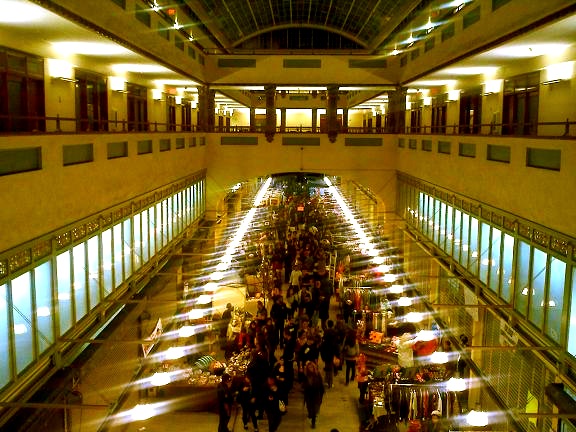 ART SQuare is the premiere Vendor Coordinator for Downtown LA Art Walk.
Our event space is very popular amongst vendors and has the BEST foot traffic.
Promote your goods to several thousand at the free self-guided, public art phenomenon known as The Downtown LA Art Walk on every 2nd Thursday of the month.
30,000 people attend through out the entire day!
ART SQuare is located in the Historic Core and also on Gallery Row, where all the art galleries are located!
ART SQuare is in the heart of the Art Walk located on Spring St. between 5th and 6th Street!
We have the best location, with the best foot traffic, and The Best Artists!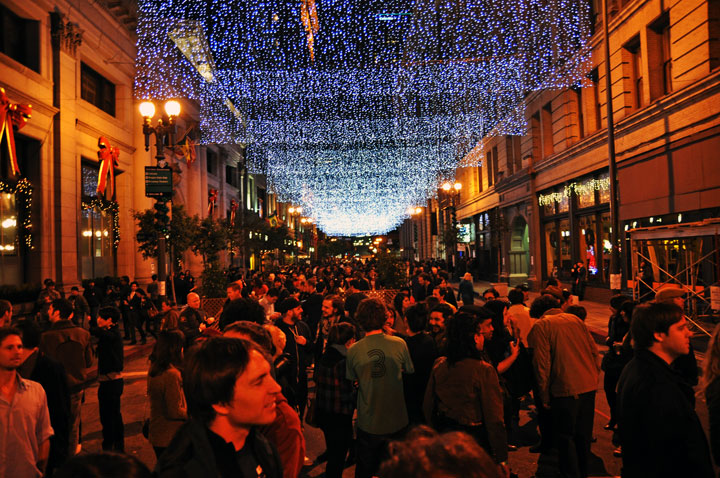 FACILITY INCLUDES:
Easy Parking Access
AC/Heat & Restrooms
Indoor/Outdoor Space with Historic Atmosphere
Foot Traffic From Broadway *Metro Subway Station and Spring St.
Private Gallery Rentals Available
*PREMIUM BOOTHS INCLUDE: WiFi, Electricity, & Reserved Parking!
GET YOUR BOOTH ONLINE AND MAKE A SMART BUSINESS DECISION TO BRING YOUR BUSINESS TO THE HUGE AND VIBRANT MARKET OF DOWNTOWN LA AND HAVE THOUSANDS OF POTENTIONAL CUSTOMERS AT ARTWALK!
Pay with credit card to reserve your booth today!
Information: 310-734-8623
Watch This Video To Go On The "ART SQuare Tour"

UPON YOUR ORDER YOUR WILL RECIEVE A CONFIRMATION EMAIL AND LOGISTICAL EMAIL EXPLAINING ALL THE SET UP DETAILS. YOU MAY REQUEST SECTIONS AND BOOTH NUMBERS, HOWEVER, SPACES ARE FIRST COME, FIRST SERVE. THE SOONER YOU BOOK, THE BETTER CHANCE YOU HAVE OF GETTING WHAT YOU WANT.